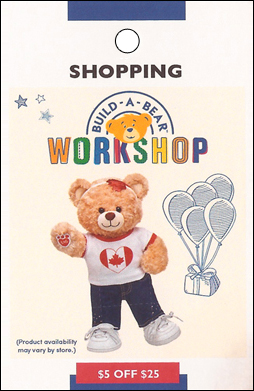 "Over the last two years, thousands of Minicards have been redeemed at multiple Build-A-Bear Workshop locations across Canada. The Minicards program has been instrumental in delivering incremental guests with over a 4% response rate! Thanks."
Oliver Berman | Marketing Bear
Build-A-Bear Workshop®, St. Louis, MO
---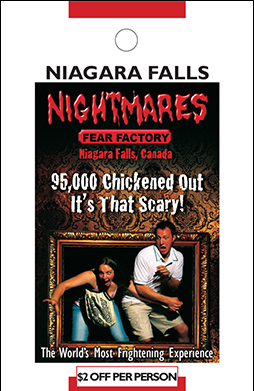 "We have seen an incredible number of Minicards redeemed. We are more than thrilled. Their team is a pleasure to work with, they live up to their commitments and the process was easy."
Frank La Penna | Nightmares Fear Factory



---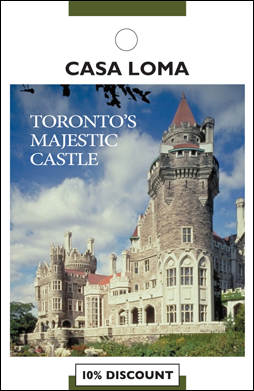 "Of all of the advertising vehicles we use, I believe that Minicards is one of the most cost-effective ways to bring traffic to our doors. Casa Loma has been an advertiser on Minicards for the past four years and Minicards consistently performs for us. We also like the high quality of the presentation and the brand association with other great attractions and retail destinations. We believe that it is such a valuable tool for visitors that we have installed a Minicards display at Casa Loma for the convenience of our own guests."
Lou Seiler | Director of Marketing - Casa Loma, January 25, 2011
1 Austin Terrace, Toronto, ON M5R 1X8
---
"Working with MINICARDS is one of the best advertising decisions we ever made! It has not only helped our restaurant downtown but also locations in the surrounding areas of Markham, Brampton and Oakville. All feedback from customers has been extremely positive. I look forward to a long and prosperous relationship with your company."
Dave Bagley | Cora's Breakfast & Lunch
277 Wellington St W, Toronto, ON
---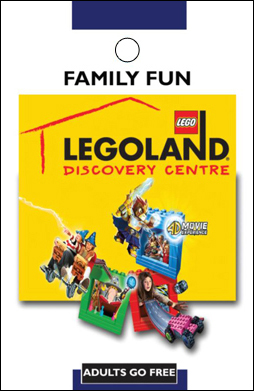 "I write this with great pleasure! Our company is keen on tracking redemptions and I am delighted with the results produced by MINICARDS . Since the inception of the program we saw immediate results. Every month, Minicards consistently helps to drive sales and traffic to our location. We look forward to our continued partnership and another successful year."
Lara Hannaford I Marketing Manager
LEGOLAND® Discovery Centre Toronto, Merlin Entertainments PLC
---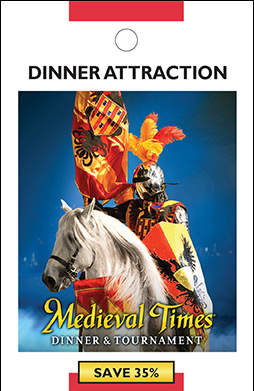 "I am happy to provide some detail for your consideration. We did not start the program until the end of March 2015. This year we decided to halt distribution of our standard brochures with CTM due to distribution erosion in the GTA hotels. Minicards provides stronger distribution in the GTA hotels and the added student centres are a big plus. We are pleased with the impact on sales. The distribution list, ease of use and standards of the company are positive."
Cindy Wilson | Marketing & Sales Manager
Medieval Times Dinner and Tournament
---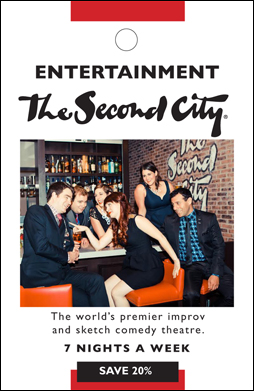 "Thank you again for promoting the Second City to your guests, we always appreciate your business. For years, we have been a part of the Minicard Canada program and are encouraging all of our partners to offer their guests these cards instead - they are a great value, and will simplify our reporting/tracking process significantly. "
Menisha Hodge | Marketing & Promotions Coordinator for The Second City
The world's premier comedy theatre and largest school of improvisation and sketch comedy.